Grow your cookbook collection and stock your pantry!
Join other cookbook lovers and subscribe now to receive a curated box delivered to your door once per quarter. Get one recently released cookbook, along with five or more full-sized specialty ingredients carefully chosen to complement your new cookbook. Each quarterly box costs $85 and includes free shipping.


The Omnivore Box: For the voracious cook who loves exploring through cookbooks
The Omnivore Box features a diverse range of cookbooks covering all types of cooking and a wide variety of international cuisines. Paired products may contain seafood or meat in the ingredients.
FEATURED BOOKS
Winter - This Will Make it Taste Good by Vivian Howard, starts shipping 12/1
Prefer to prepay or giving as a gift? See our Gift Subscriptions page.
WINTER 2020
THIS WILL MAKE IT TASTE GOOD
by Vivian Howard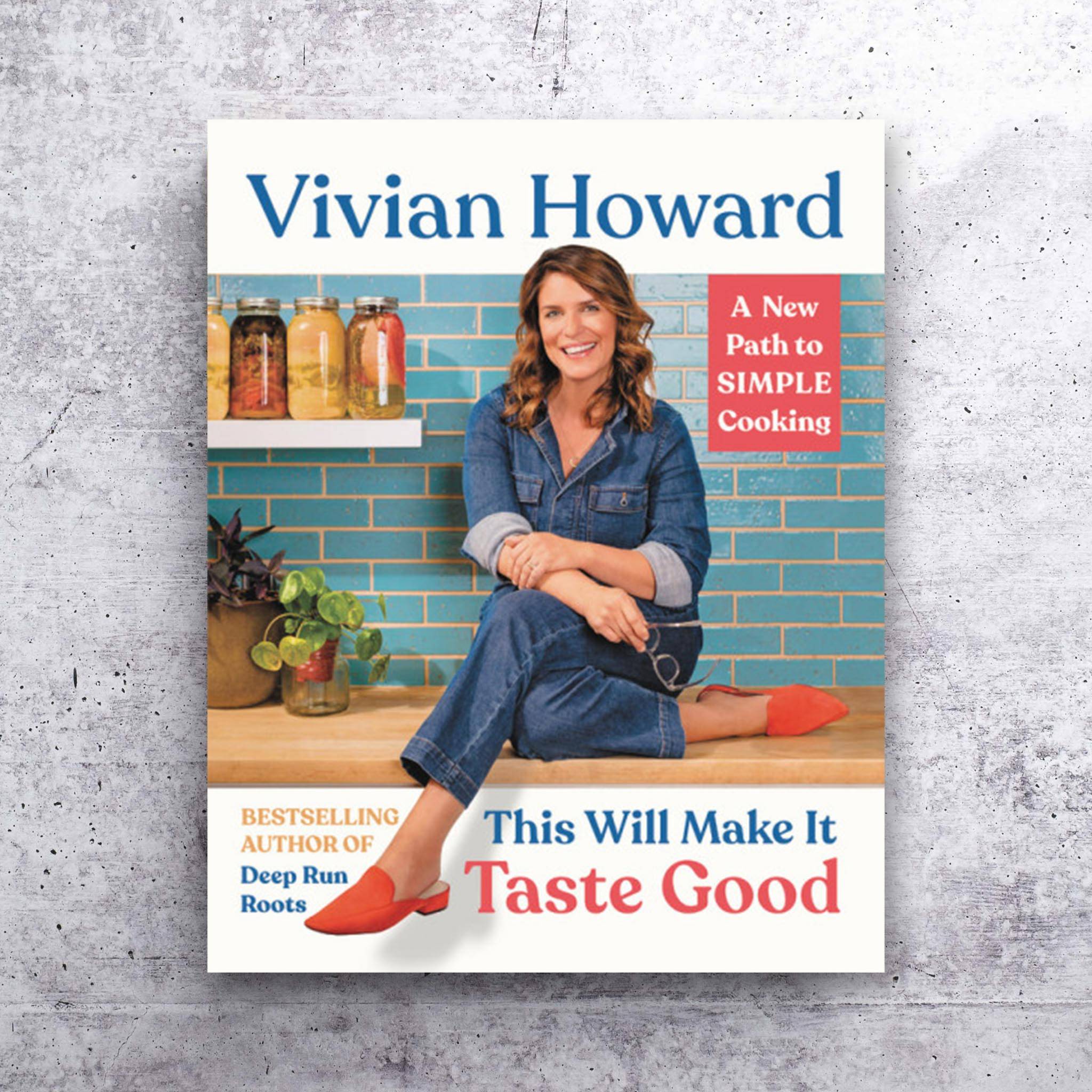 Award-winning cookbook author, PBS television host, and chef, Vivian Howard puts her southern charm on full display in this fun and quirky book. She introduces ten culinary MVPs—recipe powerhouses loaded with flavor—that can be transformed into dozens of satisfying recipes. The pantry products in this box will help you build these MVP building blocks. Box contents include:
Seka Hills Arbequina Extra Virgin Olive Oil
Nori Seaweed
Sesame Seeds
★ ★ ★ ★ ★
"So impressed with the ingredients and the gorgeous cookbook! Can't wait to try some of the recipes! Also very excited what our next box might bring!"
Sarah P.
★ ★ ★ ★ ★
"Incredibly well put together and thought out Subscription box. Especially for those looking to diversify their cookbook collection and pantry shelves!"
Kendall D.
★ ★ ★ ★ ★
"My Hardcover Cook subscription has been great! The food items are nice and are adding new flavors to my pantry. And I never thought I'd make Japanese cuisine — it seemed out of reach, but this box made it feel approachable (and it turns out, it is!). I look forward to the next one."
Rae T.
Add fresh titles to your bookcase.
Each quarterly box will contain one recently released cookbook, along with ingredients that pair with your new book.
Save yourself a trip
to the specialty store.
Your box will contain five or more artisanal ingredients selected to enhance your experience with the book.
BOXES DELIVERED
EVERY 3 MONTHS
A new assortment delivered to your door.
Cook your way through each cookbook for an entire season then receive a new box, right on schedule.
Your price is $85 per quarterly box and includes free shipping.
You will be charged for your first box at the time of sign-up. Subsequent charges will be initiated every three months. You will receive an email notification to alert you a few days before your card is charged. Skip, swap, pause, or cancel your subscription at any time. Make changes on the "manage subscriptions" button on your account page.
New boxes become available during the following months. We'll email you ahead of time to let you know what to expect and when.
Spring Boxes: Starts shipping March 1st

Summer Boxes: Starts shipping June 1st

Fall Boxes: Starts shipping September 1st

Winter Box: Starts shipping December 1st
*Hardcover Cook provides a subscription service. By subscribing to our service, you have confirmed that you accept our Terms of Service. Your membership will automatically renew on a recurring basis, at which time your credit card will be charged automatically for the subscription products, including applicable taxes, until you cancel your membership. You may cancel your membership at any time by logging in to your account, selecting Manage Subscriptions, View Details, then clicking Cancel Subscription button at the bottom of the page.